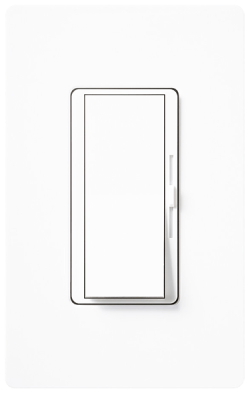 Controls any 0-10 VDC or DMX controllable light.
Delivers On/Off and 0 to 100% dimming for lighting.
Provides power and control for Occupancy and Daylight-Harvesting sensors.
No "Commissioning" required.
Fits Decora style wall plates
Installs using plastic DC power rings
Multi-Way Control: Unlimited number of switches can control the same 0-10 VDC or DMX controllable lights.
A single switch can control up to 8 different zones of lighting.
Up to 20 switches can be connected in series using only Cat-6 cable.
Delivers the simplest, easiest to install, and most cost-effective building lighting control system ever developed.
Eliminates AC power, metal conduit, metal J-boxes, wire nuts, and the heavy gauge wire required to install current switch technologies.
Lowest carbon footprint of any building lighting control technology.
Operates using safe 24 VDC, Class-2 power.
Lighting control cannot be "Hacked".
Switch is designed to integrate with O2, CO2, Temperature, Humidity, Sound Level, Illumination Level, etc. sensors, and transmit data to the Digital Power Bus.